Museography Journey to the Center of the Earth
The exhibition Journey to the Center of the Earth intended to show the story of Julio Verne in which the characters immerse themselves inside the Earth, discovering a new and fantastic world. Starting from an immersive and sensory experience, it seeks to awaken interest in science and invite the viewer to imagine and have a curious mind to find answers, just as the author did.
From a scientific and magical perspective at the same time, a museographic story is developed that takes us to travel through the Center of the Earth of Verne, realizing how science was an important source of inspiration and together with his imagination, the author managed to develop fantastic and advanced stories for their time, being the promoter of a new literary genre, later recognized as the "father of science fiction."
It seeks to value the incidence of Jules Verne to science, becoming an inspiration for scientists who sought to verify the reality of his inventions until today.
The exhibition is designed under the premise that there is no specific physical place based on the principles of flexibility, portability and adaptability, from this, dynamic modules are designed for easy transport, which will be the support for multimedia, audio and lighting to be able to move to different places.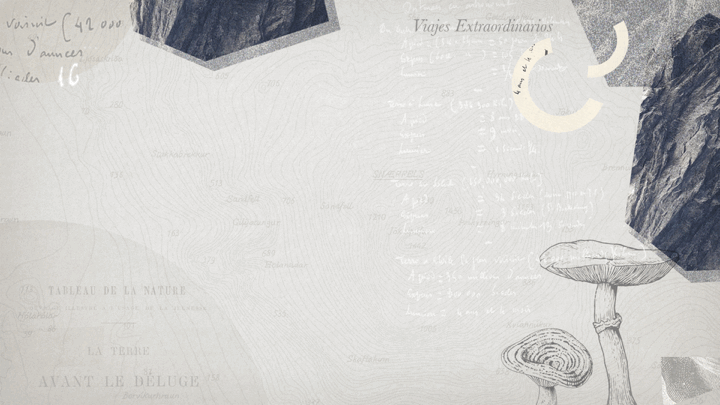 Thematic axes of the route through references.
---
Referential video of the experience on the tour.